Well, my first blog for the business. I thought the title "Chaos and Calm" would be apt because those are the extremes we seem to have visited in the two years it has taken us to get to this stage.
From derelict barn, pig housing and 1/2 acre of totally overgrown plot, to a new family home, annex and yurt to share with our guests.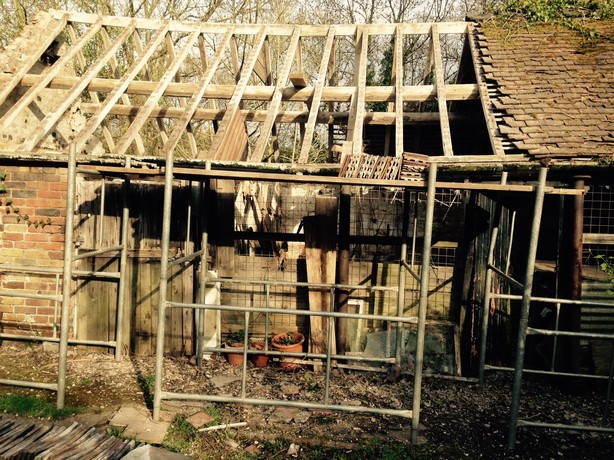 I knew exactly how the space should look for us and you, this is something I had always wanted to do, writing this blog and getting the content together for the website has made me look back at old photos and see exactly how far we have come. It is very easy to forget when you are battling everything from planning, stuck delivery vehicles and to top it off  Storm Doris damage!!
I will be keeping you up to date with our happenings, we have a wedding photo shoot booked in for the end of March, with lots of local and fabulous peeps, from jewellers (Gilly Page), wedding dress designers (The little wedding shop) and photographers (Bethany Stanley)to local drinks producers (Story) and cheese makers (Mr Moydens). All shot here at The Barn in and around our lovely 18ft yurt, handmade locally by Henry, Shropshire's VERY own Yurtmaker.
Our wood fired hot tubs are arriving any day now. They are absolutely gorgeous. Supplied by Naked Flames.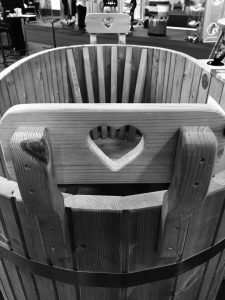 I hope you enjoy looking through the photos of our journey. We hope that you will take a look at the accommodation we offer and all of the lovely extras. We also hope that you will join us and make memories here in the lovely Ironbridge Gorge World Heritage Site. The girls will be writing the occasional blog too, we want our younger guests to be able to find out what is going on as well.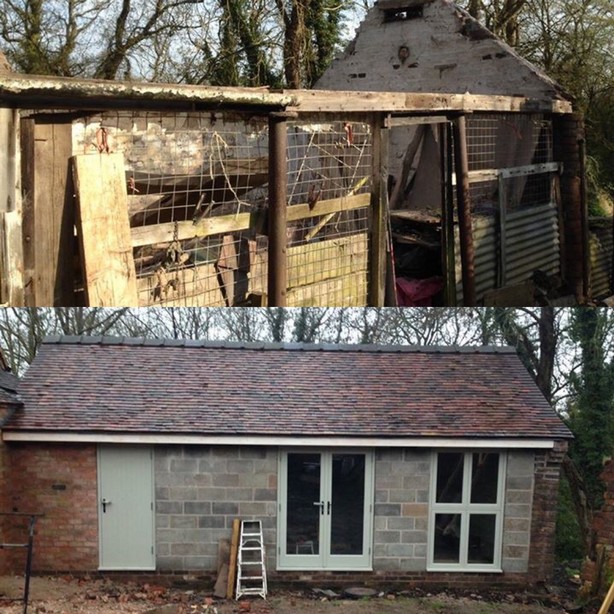 Please also keep an eye on the What's On/Events pages.
See you very soon.
Emma, Tilly & Edie